We're putting together the finishing touches on the class schedule, hotel information, brochure, prices and registration form for Photoshop World West 2014 in Las Vegas, NV. In the meantime, please feel free to review the information from Photoshop World East, 2014 to get an idea of the types of classes and prices we may be offering for our Las Vegas event. The updated class schedule, pricing and registration information will soon be available.
Making your Photoshop World experience that much more fulfilling

Opening Keynote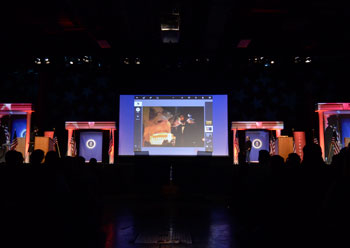 Prepare to be entertained, enlightened and electrified at this must-attend event! Featuring Scott Kelby and the "Photoshop Guys," as well as key members of the Adobe Photoshop team, the Opening Keynote serves as official launch party for the conference. The Photoshop World Opening Keynote sets the mood for the entire conference. It's your chance to hear special presentations, announcements and product demonstrations from Adobe, find out this year's Guru Award winners and much more.
Wednesday, September 3rd
9:00 – 10:30 am
---
After-Hours Party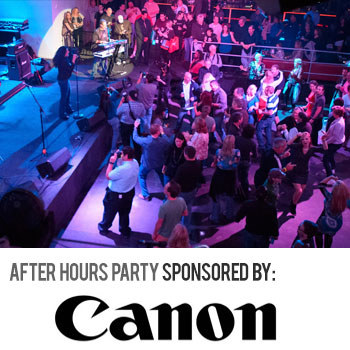 The most talked about after-hours event of the conference and no better way to let loose and unwind after a packed day of learning. Tickets sold separately at conference checkout.
Wednesday, September 3rd
8:00 – 11:00 pm
Location: TBA
Price: $59.00 each
Party along side some of your favorite Photoshop World Instructors. Your party ticket includes one drink coupon, a full dinner buffet, and a performance from the Big Electric Cats!
You're welcome to bring a guest to the party (each person attending must purchase a separate ticket), but there are a limited number of tickets available. So reserve your ticket early or upgrade to a Pro Pass Plus and secure your place at the most talked about after-hours event of the conference!
---
Guru Awards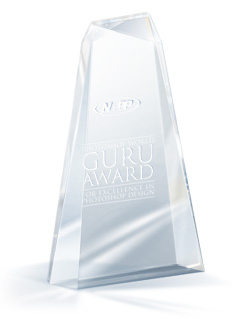 This is a special competition just for registered attendees that honors and recognizes the design, photography, retouching and creativity of our attendees. The award is handed out during the conference's Opening Keynote.
B&H Official Sponsor of the Guru Awards
Will be presented during the Opening Keynote
Deadline to enter is August 15, 2014
Guru Awards | Rules | Winners
---
Photoshop Hall of Fame – WEST COAST ONLY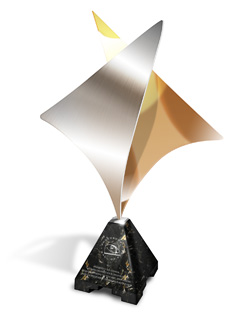 The prestigious Hall of Fame award is given to an individual whose contributions to the business, education, development and art of Adobe Photoshop have enduring value. Presented by Scott Kelby to honored recipients during the conference's opening ceremony.
Will be presented during the Opening Keynote.
---
Dinner With a Stranger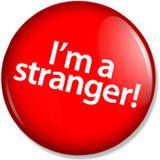 Socializing and networking are an integral part of the Photoshop World photography conventions experience. If you'll be attending Photoshop World alone, make sure to stop by the registration desk and sign up for "Dinner with a Stranger" on Tuesday, April 8. Just add your name to one of the sign-up sheets with the names of nearby restaurants and grab your "I'm A Stranger" pin. Later that night, put it on and meet your fellow participants for dinner and great conversation. Seating is limited, so sign up early!
Wednesday, September 3rd
7:30 pm
---
Midnight Madness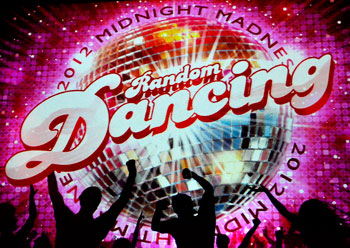 Call it the session for "Photoshop freaks that just can't sleep," Midnight Madness has become legendary. If you're lucky enough to snag one of the limited tickets, you're in for a spirited night of surprises, laughter and fun. Hosted by none other than the conference ringmaster himself, Scott Kelby.
Thursday, September 4th
10:00 pm – 12:00 am
---
Portfolio Reviews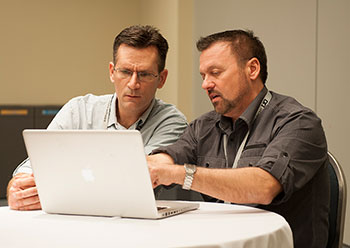 Price: $25.00 each
The Photoshop World Portfolio reviews are an invaluable opportunity to have your work reviewed by a world renown lineup of industry professionals and photographers. Each in depth review offers you candid appraisals, valuable business insights, and gives you real world, practical advice, on all aspects of your work from our distinguished line up of Photoshop world instructors.
The portfolio you present should be a sampling of your best work. Guidelines to assist you are below.
When signing up for a portfolio review please make sure the email address given is one you check often as this is how you will be notified of your time slot.
All Portfolio Reviews will be held on Wednesday, September 3, 2014 – From 1:30 – 4:30pm.
Please arrive 30 minutes prior to your review and check in at the desk. You will be guided to your reviewer at the appropriate time. If for any reason you cannot attend your review, please contact us ahead of time.
You should show a flat printed portfolio or a digital presentation of your work, Digital images must be viewable on your own battery powered laptop computer. At least 5 minutes prior to your review time, you should have your computer on and booted up with your digital portfolio loaded and on screen, ready for review.
You should prepare no more than 15 – 20 images, regardless of whether they are digital or printed. If you're showing prints, simplify the viewing experience, i.e. it's best if there aren't any sleeves that you must remove and place back on the prints as you leaf through them.
For digital presentation, the files should be a minimum of 600 pixels on the long side, JPEGS only, and have a modest file size (100kb to 400kb, for example) for faster loading.
Digital files should be sized to give maximum impact and to show best on your computer.
All reviews are 15 minutes and keep in mind that there will be another person waiting for their review immediately after yours.All Portfolio Reviews sales are final; refunds will not be provided.
---
Wrap Up Rally & Giveaways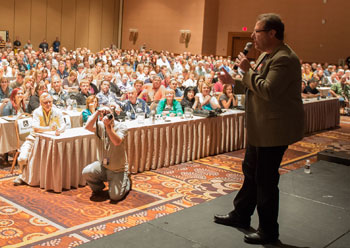 Before you leave for home, you'll join a host of your conference instructors for a final farewell, including some always-entertaining video highlights, some last-minute tricks and cool prizes giveaways from our sponsors and Expo exhibitors
Friday, September 5th
2:30 – 3:30pm