The Expo Exhibit Hall is where you'll get face-to-face with the industry's leading developers to check out all of the latest Photoshop plug-ins, digital cameras, scanners, printers, imaging software, hardware, storage devices, and new Photoshop-related peripherals. Exhibitors at our Expo are the key players in the market. They include Adobe, Wacom, Mpix and many more. This year, we're planning for our biggest show floor yet! Plus, during the three-day Expo you can buy the latest Photoshop training videos and Photoshop books at a discount in the Official Photoshop World Bookstore.
Adobe


Adobe helps its customers create and deliver compelling content and applications as well as fully realize their business potential. Together we're turning engaging digital experiences into more valuable interactions every day – across media and devices, anywhere, anytime.
Visit the Adobe booth at Photoshop World to experience an interactive exhibition showcasing 20 years of magic and innovation in your favorite software. Travel through time and actually play with every version of Photoshop software, running on hardware from the same era. While you're in the Adobe booth, spend some time with Adobe experts – including as Russell Brown, Julieanne Kost, Bryan O'Neil Hughes, Terry White and more – at our "In the Spotlight" series, where you can enjoy casual conversation and get the latest Photoshop and Lightroom tips and tricks. There will even be a special session and book signing with product manager Zorana Gee featuring "3D in Photoshop: The Ultimate Guide for Creative Professionals." Click here to view the "In the Spotlight" Series schedule.
---
AluminArte/Image Wizards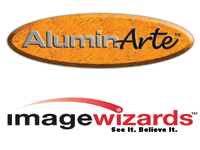 AluminArte/Image Wizards provides the highest level of fine art imaging available on aluminum. We have four available aluminum finishes to enhance your images with three anodized aluminum framing colors to frame your art. Sizes up to 48″ x 96″! A brushed aluminum float mount option is available to float your art off the wall. We have over forty years experience in dye sublimation innovation and technology and having the highest quality and level of service is our passion. "The best metal printer on the planet!"
---
Aprèsfoto

Aprèsfoto is the new source of products designed specifically for photographers and artists. Aprèsfoto provides archival quality storage and presentation products backed 100% by University Products. The finest quality products at the most competitive prices. Find the all important items you need from storage and presentation boxes, interleaving tissues and papers, portfolios, albums, pages, to framing supplies, and more.
---
Bay Photo Lab

BAY PHOTO LAB'S professional services emanate from a long history of traditional and innovative photographic printing and photo finishing. Located in beautiful Santa Cruz, California, we have been providing Professional Photographers around the world with the highest quality printing and customer service for 35 years.
Whether you specialize in wedding, portrait, sport, school, commercial, landscape, or other styles of photography, Bay's approach is to provide you with a large variety of creative products and marketing tools to help you maximize your efficiency and excel at your business. Bring your images to Bay Photo Lab, and join the many professional photographers who depend on us for outstanding quality, excellent value and exceptional customer service. 
Visit Bay Photo Lab in booths #220 and #320 to learn about our full range of products and services, including exceptional Photographic Prints, Press Printed Products, MetalPrintsTM, ThinWrapsTM, Canvas Gallery Wraps, Fine Art Giclée Prints, Albums, Books and so much more.
---
CamRanger

CamRanger is an award winning camera accessory that allows wireless control and wireless tethering of a Canon or Nikon DSLR camera from an iPad, iPhone, Android, Mac or Windows computer. There is no need for existing Internet. CamRanger provides a high level of control: live view, full resolution image viewing, image capture, change settings, touch focusing and focus adjustments, automatic focus stacking, advanced HDR, movie recording, and much more. The CamRanger can also bridge into an existing networks and wirelessly transmit images to multiple devices simultaneously. CamRanger also has an optional motorized tripod head to remotely move the camera, helping during moving recording, creating automatic panoramas, and moving time-lapses.
---
Canon
Canon U.S.A. Inc.

, a world leader in professional imaging, delivers innovative products and comprehensive solutions designed to provide the high-quality performance and advanced features professionals in multiple markets need to capture, process, and reproduce their visions.
---
Certiport
Certiport

, a Pearson VUE business, is the world leader in performance-based certification exams and practice test solutions for academic institutions, workforce and corporate technology markets, delivered through an expansive network of over 12,000 Certiport Authorized Testing Centers worldwide.
---
CG Pro Prints

CG Pro Prints is your source for custom canvas gallery wraps, and other innovative new products. With our culture of innovation, we're on the forefront of bringing you the best, most affordable print-on-demand products to support your business growth. Over 40,000 professional photographers and artists choose CG Pro Prints for their wall-décor printing needs.
---
Epson

Epson America, headquartered in Long Beach, California, offers an extensive array of award-winning image capture and image output products for the consumer, business, photography, and graphic arts markets. Founded in 1975, Epson America is the U.S. affiliate of Japan-based Seiko Epson Corporation.
---
Equil Smartpen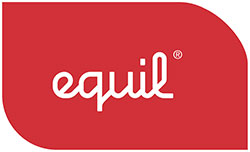 Equil Smartpen bridges the gap between traditional and modern methods of capturing, editing and sharing illustrations. Users work with familiar tools ­ an ink pen and standard paper ­ and sync sketches and drawings to their mobile devices or computer. Content is saved in real time, accessible when needed and can be edited and exported to Photoshop to enhance and embellish.
---
Hunts Photo and Video

Hunt's Photo and Video is the largest specialty retailer of photo, video and digital imaging products in New England. Family owned and operated for three generations, and now in our 122nd year of business, Hunt's is headquartered in Melrose, MA, with eight locations throughout New England. We specialize in digital products including consumer cameras, consumer and professional digital SLR's, consumer and Pro Graphics printers, inkjet media and inks. Hunt's sells the finest brands including Adobe, Nikon, Canon, Epson, Olympus, Sony, Sandisk, Pentax, Casio, Panasonic, Lexar, Pentax, Colorvision, Fuji, ProMaster, Sigma, Tamron, Bogen, Tamron, Tokina, Delkin, and many others.
Hunt's has your solution! Let the professional staff at Hunt's Photo, provide their expertise to help you make the right product choice. You can count on us for knowledge and support before, during and after the sale, information and assistance that you won't get anywhere else!
Hunt's Photo, serving enthusiasts across the USA www.huntsphotoandvideo.com
---
Images In Africa Safaris

Headquartered in Saint Augustine, Florida, Images in Africa Safaris, a licensed and bonded "Seller of Travel" in the state of Florida, and provides 1 photographer per row Safaris and Photography workshops to Sabi Sand South Africa, the Kalahari in Namibia, to the Okavango delta in Botswana and the Maasai Mara in Kenya.
Since 2010, the unique one and two location safaris have been a choice of many avid safari goers, families and photographers.
Images in Africa Safaris is dedicated to upholding the same high standards of customer satisfaction today as it has since opening.
For additional information about Images in Africa Safaris, call Gavin at (916) 759-0776, email gavin@imagesinafricasafaris.com or visit http://imagesinafricasafaris.com
---
IT Supplies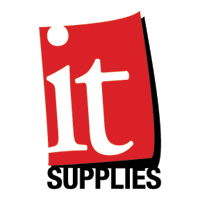 IT Supplies has been providing products and services for the digital printing and creative community for over 10 years. The Midwest-based company is an authorized reseller of professional equipment from Epson, Canon, HP and a comprehensive list of other manufacturers; providing printers, inks, media and display solutions for the printing professionals from coast to coast. IT Supplies takes pride in building and maintaining relationships with their customers while providing them with top-notch service and support, and most orders ship within 24 hours, delivering "Everything for the Perfect Print".
---
KEH Camera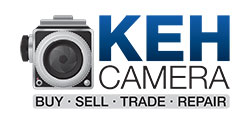 KEH Camera is The World's Largest Used Camera Dealer. We have a constantly replenished inventory of over 65,000 items in stock and have had a stellar customer service reputation since 1979. For 35 years, we have consistently paid top market prices for clean, used gear. Whether you are selling, buying, or trading used or new camera gear, KEH Camera is your one stop shop.
---
KelbyOne


The creative industry's most comprehensive educational resource for photographers, graphic designers, and creative professionals that use Adobe Creative Suite applications. Developers of award winning books, DVDs, live seminars, and online classes, KelbyOne is led by Scott Kelby, director of training and chief executive officer.
---
LayersMagazine.com


LayersMagazine.com – The How-To Website for Everything Adobe is the foremost authority on Adobe's design, digital video, digital photography, and education applications. The Website is packed with step-by-step tutorials, quick tips and hidden shortcuts for working in today's digital market. Layersmagazine.com is a Kelby Media Group company, which is lead by Scott Kelby, America's top-selling computer book and technology author, photographer, NAPP founder, and editor in chief of Photoshop User magazine.
---
Macphun Software

Macphun Software develops award-winning mobile and desktop apps and technologies for the consumer photography and professional digital imaging markets, serving over 18 million customers worldwide. First established in 2008 with a mission to create innovative iOS apps, Macphun's products such as ColorStrokes, Snapheal, Intensify, Focus 2 and Fx Photo Studio are consistently ranked among the top 10 in the photography category on the Mac App Store.
---
Midwest Photo Exchange

Midwest Photo Exchange has knowledgeable sales reps (we're all photographers,) competitive pricing, and customer service that is becoming rare in industries across the board. Bottom line, you can expect us to spend the time to answer your questions and get you set up with the gear you need. Our philosophy dictates making customers, not making a quick buck.
---
Moab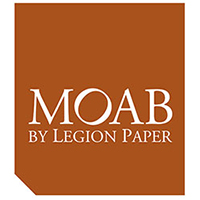 Moab – With product names like Entrada, Colorado, and Lasal its easy to see the source of inspiration for Legion Paper's Moab brand. Created in Moab, UT surrounded by the endless red rock wonders of Arches and Canyonlands National Parks, the Colorado River, and the LaSal Mountains, the Moab line of archival, digital imaging papers continues to rely on that inspiration to design premium solutions for digital photographers and artists.
---
MpixPro


MpixPro is a print solution created with the help of professional photographers and emerging pros looking for a high-quality, one stop shop to save them time and money. We provide a huge product selection and a simplified ordering process. Our fast turnaround – most orders ship within 24-48 hours! – will delight both you and your clients. And with new products like the MpixPro Signature Album, Vivid Metal Prints, and Custom Wood USB Drives & Boxes, there has never been a better time to find out how we can help your photography business thrive. You have taken great pictures, and made them even better with Photoshop. Now see your work come alive with MpixPro.